Aloe vera Hand Dishwashing Decorative Bottle
This small and practical object becomes a new daily decorative product. You can use the 1L Rainett eco-refill and adopt new ecological gestures. You have the choice between 4 different sceneries.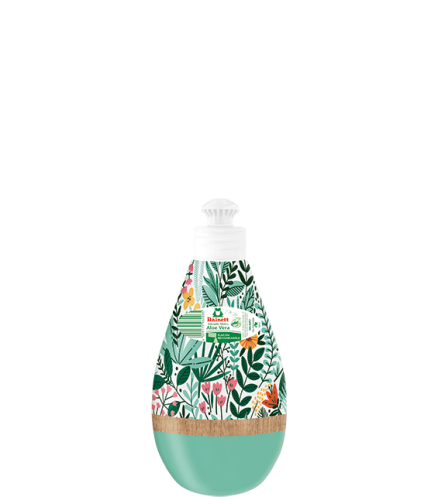 Recycled and recyclable bottle
Practical format
To refill with the eco-refills
Once the decorative bottle is empty, fill it with one of the eco-refills of your choice
5–15% anionic surfactants, <5% amphoteric surfactants, non-ionic surfactants, preservative (sodium benzoate), fragrances. Other ingredients: Aloe Vera Barbadensis, food colorings.
See more details

Recycled / Recyclable
Packaging made of recycled and recyclable materials makes possible the circularity of raw materials.

European surfactants
Use of European surfactants to ensure shorter transportation routes and reduced dependency on tropical oils from monoculture.

Microplastic free
Water-friendly formulas clean and care without microplastics.

Free of animal-derived ingredients
All Rainett formulas completely avoid the usage of animal ingredients.