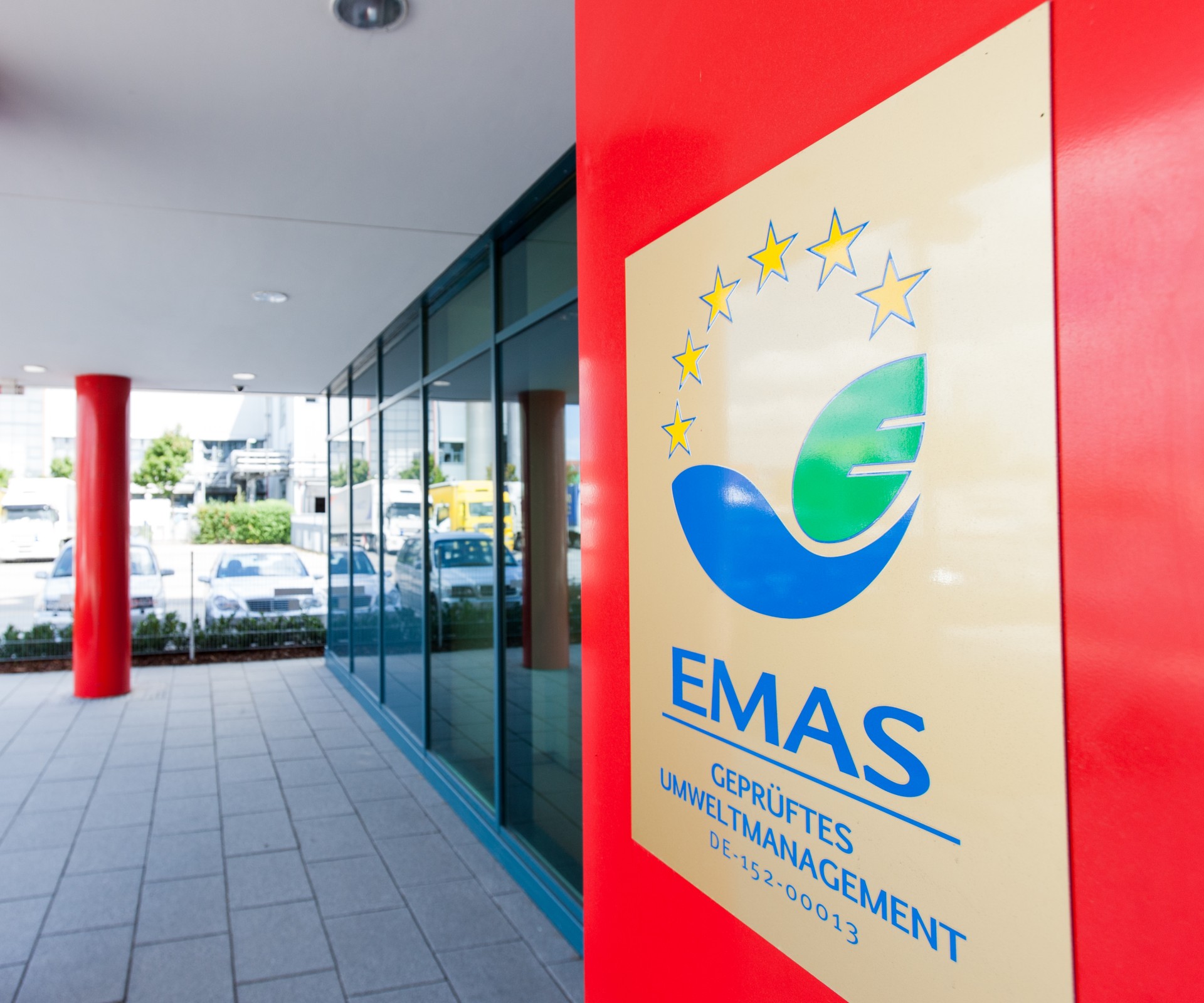 Ethical industrial production
From manufacturing to logistics, we are committed to a sustainable and responsible approach.
Ecology at the heart of production
Our products are manufactured in Germany, Austria and France in compliance with strict environmental standards. Our production sites are EMAS certified, the most rigorous environmental management system in Europe. We prioritise renewable energy for our production tool and have integrated our packaging supplier on our site to reduce our carbon footprint.
An entirely eco-responsible site
The choice of renewable energies
Our headquarters and production site in Mainz, Germany, are powered by renewable energy. We use geothermal energy thanks to a geothermal power plant close to the surface of the ground. The energy needed to operate the geothermal pumps is generated by wind turbines on the roof of the building. We also produce additional electricity through photovoltaic panels installed on the roof. Finally, water treatment plants are installed at the entrance and exit of the site to preserve water quality and biodiversity.
Manufacturing of packaging
An integrated supplier
In order to reduce CO2 emissions, we decided to eliminate the transport of empty bottles on the road by integrating our packaging supplier in-situ. Thanks to a long-standing partnership with our supplier, we have set up a system to manufacture the recycled plastic bottles for our products directly at our Mainz site.
Made in France
A new step in our approach
In order to further reduce our environmental impact and to meet the growing demand for our products, we have formed new partnerships. Since 2022, part of the Rainett range has been manufactured in France in a partner factory that complies with our industrial specifications and certifications (EMAS, ISO standards, Ecolabel). This new turn of events marks an even stronger desire to give priority to local production and supply.