Vanilla Flower Room Fragrance
The Vanilla Flower room fragrance transforms your interior spaces into a haven of well-being with a pleasant vanilla scent that invites you to relax and rebalance. The essential oils are diffused throughout the house for 6 to 8 weeks while preserving your health and your environment.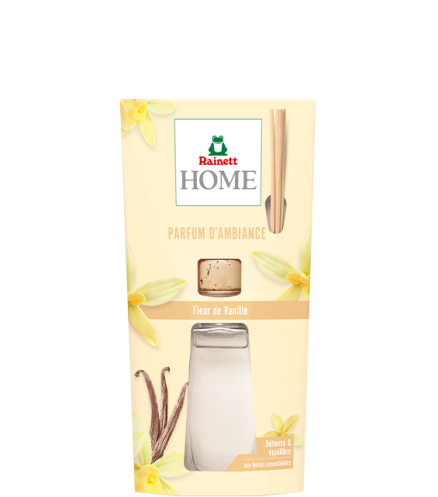 Ecological
Without alcohol
Long lasting perfume
Remove the cap by gently turning it upwards. Place the rattan sticks in the bottle. The number of sticks used allows the fragrance to be dosed according to the room or the intensity of the fragrance desired.

Free of animal-derived ingredients
All Rainett formulas completely avoid the usage of animal ingredients.